Dr. Khilnani Named New York's Best Doctor for Vascular and Interventional Radiology for 2021!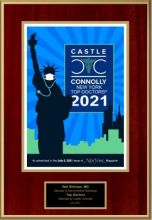 Dr. Khilnani was selected by Castle Connolly Medical and New York Magazine as 2021's Best Doctor for Vascular & Interventional Radiology. 
---
Dr. Khilnani Named New York's Best Doctor for Vascular and Interventional Radiology for 2020!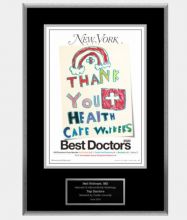 Dr. Khilnani was selected by Castle Connolly Medical and New York Magazine as 2020's Best Doctor for Vascular & Interventional Radiology. 
---
Re-Opening Update and Guide for Patients
To our patients, 
As we prepare to move forward together in the safest way possible, we want to keep you informed about some of our latest changes to your patient experience.  
What We are Doing To Keep You Safe 
Here is what we'll be adding to your patient experience: 
Checking in before you arrive

 

- Set up your 

Weill Cornell Connect

 account as the

 

eCheck-In

 process will be a new requirement prior to arriving.

Staff monitored welcome stations

 

- Masks, hand sanitation and temperature checks will be mandatory at this checkpoint. If you have your own mask, please wear it during your visit. 

(Please arrive 5 minutes early to make time for these new protocols.)

Limited visitors

 - 

Only the patient is allowed in the office. If you require a caretaker, one adult may accompany you. 

Learn more

 about our visitor policies.

Remote checkout

 

- The checkout process 

will now be completed by phone.
Click the link below to catch up on all of the new policies, protocols and efficiencies we've added to make sure you feel safe at your next in-person appointment. Please read through the information to learn what we're doing to keep you safe at your in-person appointments.
What to Expect At Your In-Person Visit
We have made several updates to our patient experience to make sure you feel safe, comfortable and confident in your care. 
Watch this video to learn what you can expect when you come to our offices for your next in-person appointment. 
Let's Get You Back on The Schedule  
We are now in the process of scheduling some of the visits and follow-up appointments that may have been previously delayed or postponed due to COVID-19. If your appointment was cancelled or postponed, we will likely be calling you in the coming days and weeks, but if you haven't heard from us, 
please give us a call at (646) 962-9179, so we can get you back on the schedule.
Maintaining Your Health is Our Priority
If you have had any changes to your health recently or experienced any new symptoms, please give us a call and we can start by setting up a Video Visit. We will then decide whether an in-person appointment is necessary.
Your Care Team at Weill Cornell Medicine Vein Treatment Center
Keeping Your Care On Track Virtually with Video Visits
We continue to utilize Video Visits when an in-person visit is not necessary
Seeing you virtually allows us to minimize foot traffic in our practices and common areas making it easier for our patients and staff to adhere to social distancing requirements.
Many of you have also enjoyed the conveniences that Video Visits offer so if you don't need to be seen in person, save yourself the commute - we can always see you virtually.  
Together With WCM
Let's not forget to take a moment to show our gratitude – for our remarkable healthcare heroes on the front lines, and those working diligently behind the scenes.
Join us in sharing messages of appreciation using #TogetherWithWCM. 
To help you stay informed, click on the links below to learn about updated visitor policies, review frequently asked questions about COVID-19, and access our Digital Health Services to learn more about managing your health remotely.
---
Top Doctor Selected by Castle Connolly Medical Ltd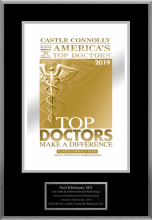 Dr. Neil Khilnani was again named Top Doctor in Vascular & Interventional Radiology in June 2019's New York Magazine.
---
Dr. Neil Khilnani Featured in Vein Magazine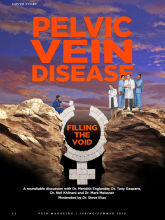 Dr. Neil Khilnani participated in a round table discussion regarding the management of pelvic vein disease - which will be featured in the Spring/Summer edition of Vein Magazine.

vein_v12i1_cvrstry-round-table3.pdf
---
Top Doctor Selected by Castle Connolly Medical Ltd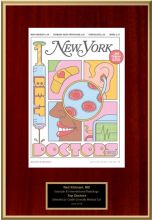 Dr. Neil Khilnani named Top Doctor in Vascular & Interventional Radiology in June 2018's New York Magazine!
---
Paradigm Shift for Pelvic Venous Disorders Article

https://issuu.com/bibapublishing/docs/us-venous-news-6-web
Starting on page 8 of the publication, Dr. Neil Khilnani discusses how he, along with the newly created International Pelvic Venous Work Group (IPVWG) are embarking on a process to address the gaps in evidence that impede on patient care. There are numerous known syndromes, which have poorly defined guidelines, and some that are overlapping. Without clarity, this leads to poor treatment and outcomes. The IPVWG is supported by the American College of Phlebology (ACP) Foundation and the Society of Interventional Radiology Foundation (SIRF). Dr. Khilnani and the IPVWG will work to create a quality of life outcome tool to gather data and evidence in order to establish a comprehensive guideline for venous health. 
---
Gender Equality in Medicine

Dr. Lisa Amatangelo addressed the topic of gender inequality at the UIP World Congress of Phlebology in Melbourne, Australia!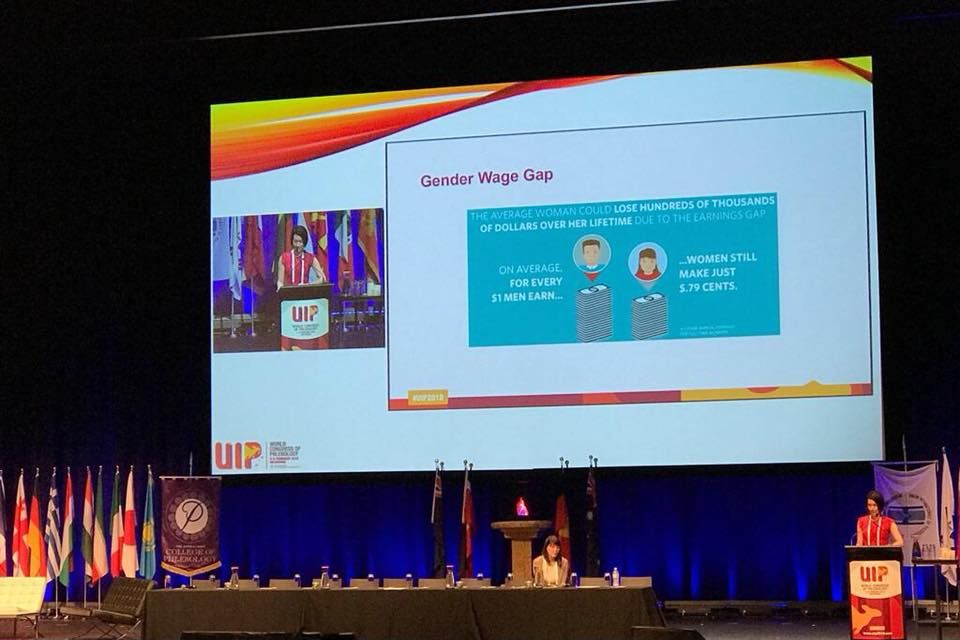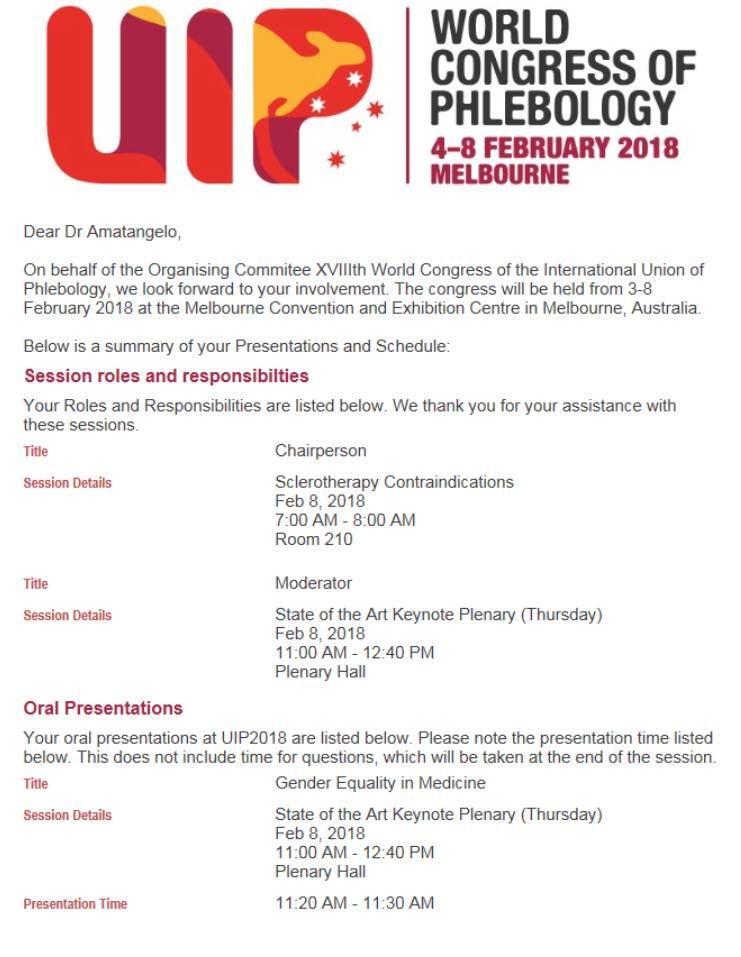 ---
February is Heart Health Month!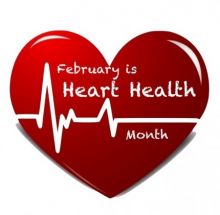 Join the Weill Cornell Vein Treatment Center Team for a Vein Screening on Wednesday, February 7th from 11am-2pm. Location: 525 East 68th Street, Cayuga Room (behind Garden Café F-09K)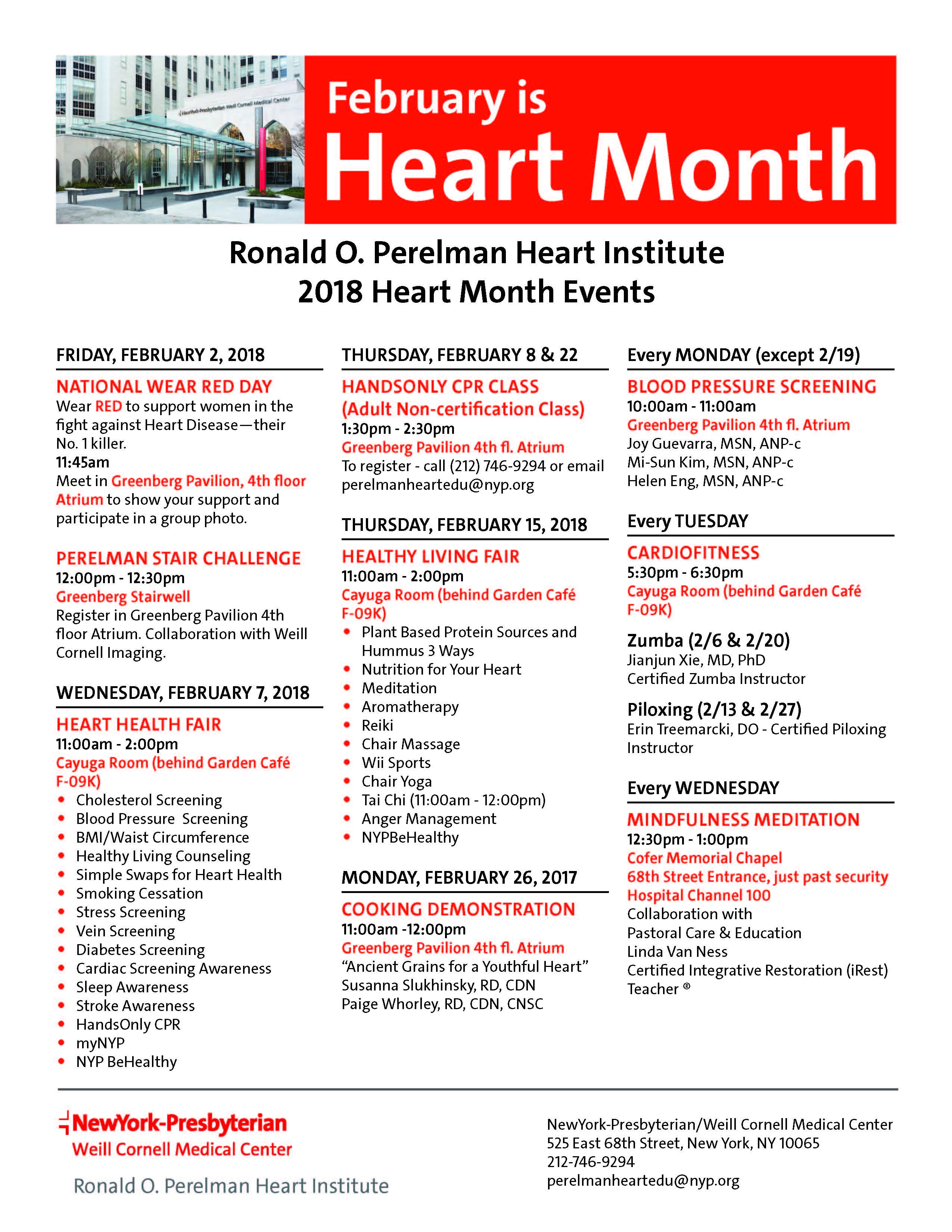 ---
Spotlight on the Next Generation of Venous Leaders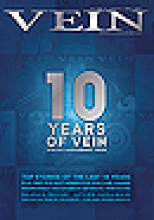 Dr. Ronald Winokur received his bachelor's degree at Tulane University, Cum Laude with Honors, in Biomedical Engineering and went on to receive his medical degree from Thomas Jefferson University's Jefferson Medical College. After an internship in internal medicine at Lankenau Hospital in Wynnewood, PA, he was a resident in diagnostic radiology and later Chief Resident at Thomas Jefferson University Hospital. Dr. Winokur went on to New York Presbyterian Hospital's Weill Cornell Medical Center with a fellowship in interventional radiology.
He credits Drs. Neil Khilnani, Robert Min and Akhilesh Sista as his mentors. "My focus during my training was to obtain the most broad and complete training in all aspects of interventional radiology. It was during my fellowship in interventional radiology that I became most aware and interested in vein care as a potential focus of practice through exposure to deep venous interventions, superficial venous interventions and pulmonary embolism management.
My relationship with Neil began when I was a fellow in interventional radiology, spending six weeks of dedicated time in superficial venous care. He is a fantastic educator and taught me the pathophysiology and theory regarding management of superficial venous disease.
My prior background in biomedical engineering and insight into the world of vein care is what sparked my interested in this type of practice. As junior faculty, Neil continued to act as an excellent mentor and advisor for me, assisting me with research activities, involvement in organized vein care and answering clinical questions."
His focus on vein care began when he first saw the impact that can be made on patients' quality of life with minor, minimally invasive office-based procedures. "There are few aspects of interventional radiology that allow for the longitudinal care of patients, which I found to be one of the most enjoyable parts of my job," says Dr. Winokur.
"The breadth of venous disease that includes vascular malformations, pelvic congestion syndrome, varicocele, superficial venous insufficiency, DVT and PE are interesting and interrelated disease processes that allow for that longitudinal patient care and clear patient impact."
Dr. Winokur divides his time between New York Presbyterian Hospital, Weill Cornell Medical Center and the Weill Cornell Vein Treatment Center. "The days at the vein treatment center are typically divided into new patient visits, follow up visits, endovenous ablation procedures, ambulatory phlebectomy procedures and sclerotherapy procedures.My time at WCM/NYPH is spent performing fluoroscopy-guided procedures such as DVT thrombolysis, iliac venous stenting, and embolization procedures for pelvic congestion syndrome."
Working at an academic medical center, he is mostly focused on clinical research including acting as a site primary investigator for a multicenter trial of a dedicated venous stent, managing revenue and quality analysis of dedicated venous thromboembolism clinics, as well as multiple projects on IVC filters.
Dr. Winokur also and participates in registries on pulmonary embolism management. "My interest in future vein research is in improving the understanding and management of patients with pelvic congestion syndrome. I hope to start a multi-center trial evaluating the efficacy of a standardized approach to the management of these patients. In addition, I am interested in improving the outcome of patients with chronic DVT."
Active in professional organizations such as SIR, ARRS, ACP, RSNA, NYRS and Association of Program Directors in IR, Dr. Winokur fills the majority of his spare time with his family doing fun outdoor activities as well as exploring New York City.
"Vein care has been growing at an exceptional rate in superficial venous care, but I think there will be continued growth in other aspects of vein care including management of venous thromboembolism and pelvic congestion syndrome," says Dr. Winokur. "The biggest change in the care of superficial venous disease is happening now with the growth of non-thermal, non-tumescent ablation tools. I am excited to see the increasing use of these technologies and how they will compare to the current Laser and RF ablation tools."
Regarding changes in vein care, Dr. Winokur believes another big change in vein care will be an improved understanding of the appropriate patients who benefit from early clot removal in VTE. "The improvement and development of non-lytic methods for clot removal will change the risk/benefit algorithm that goes into decision-making for intervention or no intervention in these patients."
While there have been great new developments in the management of patients with all aspects of vein disease, Dr. Winokur still sees large gaps that can be filled to continue to improve the quality of life of patients
https://www.veindirectory.org/magazine/article/featured-doctor/spotlight...
---
Lungs & Legs Health Fair 2017
Please join us for the Legs & Lungs Health Fair! Tomorrow, November 1 from 11:00AM to 2:00PM in Harkness Courtyard (York Ave between 69th and 70th St).
With free screenings for:
Lower Extremity Varicose Vein & DVT evaluations with Dr. Ronald Winokur & Dr. Lisa Amatangelo
Lung Cancer Risk assessment with Dr. Bradley Pua & Dr. Eugene Shostak
Lung Spirometry testing with Dr. Ben-Gary Harvey & Dr. Michael Niederman
We hope to see you there!
---
Weill Cornell Vein Treatment Center Earns Vein Center Accreditation by IAC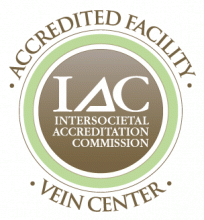 More than one half of Americans age 50 and older are affected by varicose veins. Varicose veins occur when the valves in the leg veins no longer function, causing blood to pool in the legs. In some cases, this condition progresses to a more serious form of venous disease called chronic venous insufficiency (CVI). Whether to relieve symptoms and/or improve appearance, treating varicose veins can be performed by vein centers that specialize in the evaluation and management of superficial venous disorders.

There are many factors that contribute to an accurate vein treatment and management. The training and experience of the vein specialist performing the procedure, the type of equipment used and the quality assessment metrics each facility is required to measure, all contribute to a positive patient outcome. IAC accreditation is a "seal of approval" that patients can rely on as an indicator of consistent quality care and a dedication to continuous improvement.

Weill Cornell Vein Treatment Center located in New York, NY has been granted
accreditation by the Intersocietal Accreditation Commission (IAC) in Vein Center in the
area of Superficial Venous Treatment and Management.

Accreditation by the IAC indicates that Weill Cornell Vein Treatment Center has undergone an
intensive application and review process and is found to be in compliance with the published
Standards, thus demonstrating a commitment to quality patient care in vein treatment and
management. Comprised of a detailed self-evaluation followed by a thorough review by a panel of medical experts, the IAC accreditation process enables both the critical operational and technical components of the applicant facility to be assessed, including representative case studies and their
corresponding final reports.

About IAC 
IAC ( http://www.intersocietal.org/ ) provides accreditation programs for vascular testing, echocardiography, nuclear/PET, MRI, diagnostic CT, dental CT, carotid stenting, vein treatment and management and cardiac electrophysiology. The IAC programs for accreditation are dedicated to ensuring quality patient care and promoting health care and all support one common mission:
Improving health care through accreditation®. IAC accreditation is widely respected
within the medical community, as illustrated by the support of the national medical
societies related to venous disorders, which include physicians, physician extenders,
nurses and ultrasound technologists. To date, the IAC accrediting divisions have granted
accreditation to more than 14,000 sites throughout the United States, Canada and Puerto
Rico.
---
Clinical Presentation of Venous Insufficiency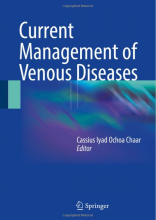 Have you picked up the latest copy of 'Current Management of Venous Diseases?' Weill Cornell Vein Treatment Center's own, Dr. Lisa Amatangelo wrote a chapter on 'Clinical Presentation of Venous Insufficiency.' Check it out!
---
Vein Treatment Center Awarded ACR Re-Accreditation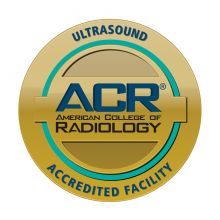 Weill Cornell Vascular Earns ACR Ultrasound Accreditation
(New York, NY) — Weill Cornell Vascular has been awarded a three-year term of accreditation in ultrasound as the result of an extensive review by the American College of Radiology (ACR). Ultrasound imaging, also known as sonography, uses high-frequency sound waves to produce images of internal body parts to help providers diagnose illness, injury or other medical problems.
The ACR gold seal of accreditation represents the highest level of image quality and patient safety. It is awarded only to facilities meeting ACR Practice Parameters and Technical Standards, following a peer-review evaluation by board-certified physicians and medical physicists who are experts in the field. Image quality, personnel qualifications, adequacy of facility equipment, quality control procedures and quality assurance programs are assessed. The findings are reported to the ACR Committee on Accreditation, which subsequently provides the practice with a comprehensive report that can be used for continuous practice improvement.
The ACR, founded in 1924, is a professional medical society dedicated to serving patients and society by empowering radiology professionals to advance the practice, science and professions of radiological care. The College serves more than 37,000 diagnostic/interventional radiologists, radiation oncologists, nuclear medicine physicians, and medical physicists with programs focusing on the practice of medical imaging and radiation oncology and the delivery of comprehensive health care services. 
---
Drs. Khilnani and Winokur in Endovascular Today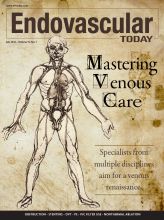 Take a look at the July 2016 issue of Endovascular Today on "Mastering Venous Care". Dr. Khilnani is the guest editor for the issue and Dr. Winokur wrote a commentary on Pulmonary Embolism response teams. 
---
Vogue June 2016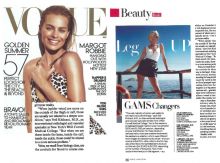 Look out for Dr. Neil Khilnani's interview about vein disease and treatment in Vogue (June 2016 issue). 
---
Super Doctors Rising Stars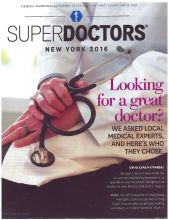 Congratulations to Dr. Ronald Winokur for being selected as one of the 2016 Super Doctors Rising Stars in New York Times Magazine. 
---