Weill Cornell Vein Treatment Center Earns Vein Center Accreditation by IAC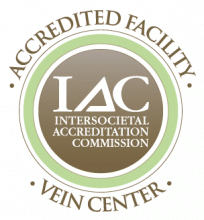 More than one half of Americans age 50 and older are affected by varicose veins. Varicose veins occur when the valves in the leg veins no longer function, causing blood to pool in the legs. In some cases, this condition progresses to a more serious form of venous disease called chronic venous insufficiency (CVI). Whether to relieve symptoms and/or improve appearance, treating varicose veins can be performed by vein centers that specialize in the evaluation and management of superficial venous disorders.

There are many factors that contribute to an accurate vein treatment and management. The training and experience of the vein specialist performing the procedure, the type of equipment used and the quality assessment metrics each facility is required to measure, all contribute to a positive patient outcome. IAC accreditation is a "seal of approval" that patients can rely on as an indicator of consistent quality care and a dedication to continuous improvement.

Weill Cornell Vein Treatment Center located in New York, NY has been granted
accreditation by the Intersocietal Accreditation Commission (IAC) in Vein Center in the
area of Superficial Venous Treatment and Management.

Accreditation by the IAC indicates that Weill Cornell Vein Treatment Center has undergone an
intensive application and review process and is found to be in compliance with the published
Standards, thus demonstrating a commitment to quality patient care in vein treatment and
management. Comprised of a detailed self-evaluation followed by a thorough review by a panel of medical experts, the IAC accreditation process enables both the critical operational and technical components of the applicant facility to be assessed, including representative case studies and their
corresponding final reports.

About IAC 
IAC ( http://www.intersocietal.org/ ) provides accreditation programs for vascular testing, echocardiography, nuclear/PET, MRI, diagnostic CT, dental CT, carotid stenting, vein treatment and management and cardiac electrophysiology. The IAC programs for accreditation are dedicated to ensuring quality patient care and promoting health care and all support one common mission:
Improving health care through accreditation®. IAC accreditation is widely respected
within the medical community, as illustrated by the support of the national medical
societies related to venous disorders, which include physicians, physician extenders,
nurses and ultrasound technologists. To date, the IAC accrediting divisions have granted
accreditation to more than 14,000 sites throughout the United States, Canada and Puerto
Rico.
---
Vein Treatment Center Awarded ACR Re-Accreditation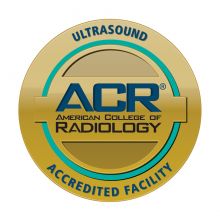 Weill Cornell Vascular Earns ACR Ultrasound Accreditation
(New York, NY) — Weill Cornell Vascular has been awarded a three-year term of accreditation in ultrasound as the result of an extensive review by the American College of Radiology (ACR). Ultrasound imaging, also known as sonography, uses high-frequency sound waves to produce images of internal body parts to help providers diagnose illness, injury or other medical problems.
The ACR gold seal of accreditation represents the highest level of image quality and patient safety. It is awarded only to facilities meeting ACR Practice Parameters and Technical Standards, following a peer-review evaluation by board-certified physicians and medical physicists who are experts in the field. Image quality, personnel qualifications, adequacy of facility equipment, quality control procedures and quality assurance programs are assessed. The findings are reported to the ACR Committee on Accreditation, which subsequently provides the practice with a comprehensive report that can be used for continuous practice improvement.
The ACR, founded in 1924, is a professional medical society dedicated to serving patients and society by empowering radiology professionals to advance the practice, science and professions of radiological care. The College serves more than 37,000 diagnostic/interventional radiologists, radiation oncologists, nuclear medicine physicians, and medical physicists with programs focusing on the practice of medical imaging and radiation oncology and the delivery of comprehensive health care services. 
---
Drs. Khilnani and Winokur in Endovascular Today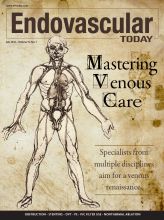 Take a look at the July 2016 issue of Endovascular Today on "Mastering Venous Care". Dr. Khilnani is the guest editor for the issue and Dr. Winokur wrote a commentary on Pulmonary Embolism response teams. 
---
Vogue June 2016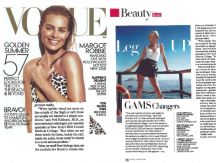 Look out for Dr. Neil Khilnani's interview about vein disease and treatment in Vogue (June 2016 issue). 
---
Super Doctors Rising Stars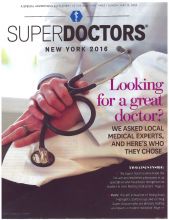 Congratulations to Dr. Ronald Winokur for being selected as one of the 2016 Super Doctors Rising Stars in New York Times Magazine. 
---