Vein Treatment Center Awarded ACR Re-Accreditation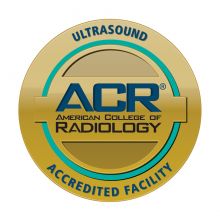 Weill Cornell Vascular Earns ACR Ultrasound Accreditation
(New York, NY) — Weill Cornell Vascular has been awarded a three-year term of accreditation in ultrasound as the result of an extensive review by the American College of Radiology (ACR). Ultrasound imaging, also known as sonography, uses high-frequency sound waves to produce images of internal body parts to help providers diagnose illness, injury or other medical problems.
The ACR gold seal of accreditation represents the highest level of image quality and patient safety. It is awarded only to facilities meeting ACR Practice Parameters and Technical Standards, following a peer-review evaluation by board-certified physicians and medical physicists who are experts in the field. Image quality, personnel qualifications, adequacy of facility equipment, quality control procedures and quality assurance programs are assessed. The findings are reported to the ACR Committee on Accreditation, which subsequently provides the practice with a comprehensive report that can be used for continuous practice improvement.
The ACR, founded in 1924, is a professional medical society dedicated to serving patients and society by empowering radiology professionals to advance the practice, science and professions of radiological care. The College serves more than 37,000 diagnostic/interventional radiologists, radiation oncologists, nuclear medicine physicians, and medical physicists with programs focusing on the practice of medical imaging and radiation oncology and the delivery of comprehensive health care services. 
---
Drs. Khilnani and Winokur in Endovascular Today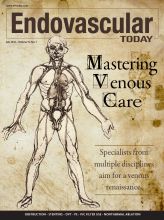 Take a look at the July 2016 issue of Endovascular Today on "Mastering Venous Care". Dr. Khilnani is the guest editor for the issue and Dr. Winokur wrote a commentary on Pulmonary Embolism response teams. 
---
Vogue June 2016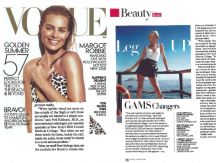 Look out for Dr. Neil Khilnani's interview about vein disease and treatment in Vogue (June 2016 issue). 
---
Super Doctors Rising Stars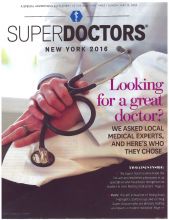 Congratulations to Dr. Ronald Winokur for being selected as one of the 2016 Super Doctors Rising Stars in New York Times Magazine. 
---